Accessibility Upgrades – New York City School Construction Authority
Posted on June 18, 2011
Client: New York City School Construction Authority
Location: Metropolitan Diploma Plus Academy, I.S. 275, 985 Rockaway Ave., Brooklyn, NY
Project Type: Accessibility Upgrades
Project Period: 2010 - 2011
Project Cost: $3,520,000

Major Components
Phase I – Field Investigation & Scope Report
Phase II – Design Development & Construction Documents (Drawings & Specifications), Asbestos/Lead Abatement, Estimating
Phase III – Construction Administration Services & Project Closeout
Project Description
The scope of this project included providing ADA accessibility upgrades, including adding an elevator to the existing interior space. Such work included significant structural alteration to the main front and rear entries, which involved canopy and door reconfiguration and coordination with two new exterior ramps and stairs. Other work also focused on upgrades to the Auditorium stage and audience areas, and renovations to student and staff bathrooms. 
At the start of the project, a detailed Scope Report on the existing conditions of the building and an analysis of the current issues and the proposed solution is created. Special attention is paid to investigating the cause of water infiltration, using masonry probes and non-destructive water ingress testing. The Scope Report is used as the basis for the development of the Construction Documents, including a Specification book.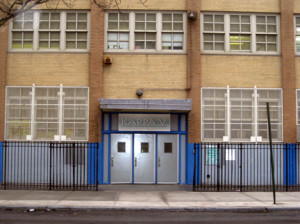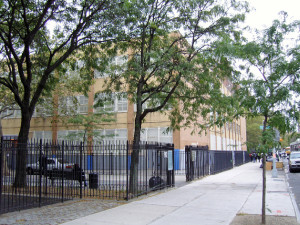 See all Profiles related to Architecture


For more information about this service, email us at findingsolutions@db-eng.com.