Cold Spring Harbor Laboratory, Upper Campus Storm Water Management System Design and Water Quality Improvements
Posted on January 19, 2015
Client: Cold Spring Harbor Laboratory
Project Type: Cold Spring Harbor-Upper Campus Storm Water Management System Design and Water Quality Improvements

Major Components
Design of construction phase storm water controls
Design "green" low impact development post-construction drainage controls
Water quality improvement
Environmental Quality Review and Permitting
Project Description
D&B was retained by the lab to design storm water controls and site improvements to meet their challenges. The award-winning project involved six new science buildings, aboveground and underground parking and a bridge, as well as the supporting infrastructure for the proposed future learning space, housing for 200 students and faculty, and a library. Because of the site's steep slopes and dynamic nature of the construction operations, D&B developed several phased versions of the grading, drainage and storm water management plans. D&B also designed numerous erosion protection techniques for the construction operations, including coir wattles, erosion control fabrics, diversion swales, temporary siltation basins, sediment traps, silt fence, turbidity curtains, inlet protection, stabilized construction entrances, and temporary and permanent
vegetation.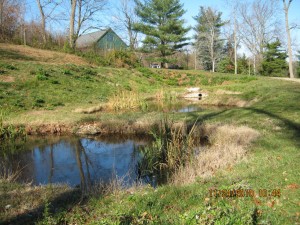 With respect to the post-construction storm water management system D&B designed an innovative and environmentally proactive storm water management system which included "green" low impact development approaches including constructed wetlands and wetland plantings, diversion structures, bio-retention, rain gardens, infiltration and vegetated swales. The storm water system also worked as a "treatment train" to improve the quality of storm water runoff generated by the site prior to being discharged into Cold Spring Harbor. These are important elements of the required Storm Water Pollution Prevention Plan (SWPPP) which D&B also developed for the Laboratory.
See all Profiles related to Civil Engineering


For more information about this service, email us at findingsolutions@db-eng.com.