Ground Water Treatment Facility Building – National Grid
Posted on June 17, 2011
Client: National Grid
Location: Bay Shore, NY
Project Type: Ground Water Treatment Facility Building
Project Period: 2011
Project Cost: $2,655,675

Project Description
The design and construction of a new 3,000 s.f. single-story masonry and steel framed building to house ozone generation equipment for National Grid. The building is designed to house sophisticated equipment to remove contaminants. The building is located on a high traffic corner lot in Bay Shore and borders on a residential area. The project was subject to rigorous site plan and architectural review by local governing agencies, and was well received by the Town of Islip.
 
Full  Architectural/Engineering services, including surveying, permitting, drainage, site grading, landscaping, plumbing, sophisticated  HVAC systems, electrical, and architectural design of both exterior and interior elements, from scope phase through  construction and closeout.
The overall aesthetics of the building are more significant than typical treatment facilities.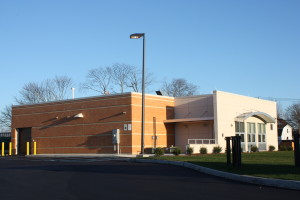 See all Profiles related to Architecture


For more information about this service, email us at findingsolutions@db-eng.com.