Suffolk County Department of Public Works Suffolk County Sewer District No. 3 – Southwest Sewer District Service Area Expansion Feasibility Study
Posted on May 22, 2015
Client: Suffolk County Department of Public Works
Project Type: Suffolk County Sewer District No. 3 - Southwest Sewer District Service Area Expansion Feasibility Study
Project Period: Ongoing
Project Cost: $394,000

Project Description
D&B Engineers and Architects, P.C., in a joint venture, is prepared a Feasibility Study for the expansion of  Suffolk County Sewer Distinct No. 3 – Southwest Sewer District. The District is located in the southwestern quadrant of Suffolk County and includes portions of the Towns of Babylon, Islip and Huntington. The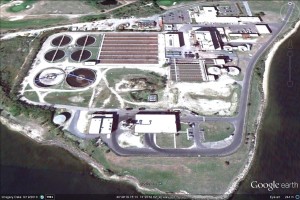 District includes an area of approximately 57 square miles, with over 950 miles of sewer lines and 14  pumping stations. The existing service area is approximately 95 percent residential. The District is served  by a 30 million gallons per day wastewater treatment plant (WWTP) plant and is located in Bergen Point,  West Babylon, New York. The estimated population of the district is 340,000 people.
The Feasibility Study will identified the sanitary sewer infrastructure needed to serve the communities of Deer Park, North Babylon, West Babylon, Wyandanch, Wheatley Heights and West Islip. The objectives of the Feasibility Study were to evaluate groundwater & surface water protection, failing on-site systems, economic opportunities, housing opportunities and downtown revitalization in order to develop sewering scenarios. The Feasibility Report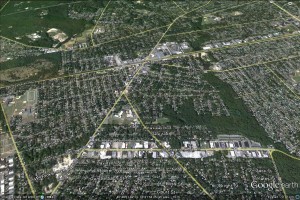 included a review of previous reports and data; maps showing topography, groundwater contours and parcel data; estimated present and future wastewater flow; evaluate design options; and priority areas for sewers. The Feasibility Report provided a cost/benefit analysis of constructing sewer projects based upon future demands for service and environmental considerations. Based on the results of the Feasibility Study, sanitary sewers were proposed for various priority areas.
See all Profiles related to Geographic Information System (GIS)


For more information about this service, email us at findingsolutions@db-eng.com.