Town of Riverhead, Calverton Enterprise Park Supplemental Environmental Impact Statement
Posted on June 23, 2015
Client: Town of Riverhead
Location: Calverton, NY
Project Type: Calverton Enterprise Park Supplemental Environmental Impact Statement

Project Description
The proposed action for Enterprise Park at Calverton (EPCAL) was an amendment to the Zoning Use District Map of the Town of  Riverhead to provide an additional 590 acres of planned industrial park zoning.
The Town contracted the D&B Team to complete the SEQRA process and prepare a supplemental environmental impact   statement (SEIS). The task was two-fold. First, D&B Team member, Ferrandino & Associates, Inc., prepared a market study to determine feasibility of the zoning change and ultimate land use. The market study was conducted to determine the need for  additional industrial zoning. It included research to determine existing industrial supply in the region, absorption rates, and  demand for additional industrial uses in Riverhead, and more specifically, the EPCAL property.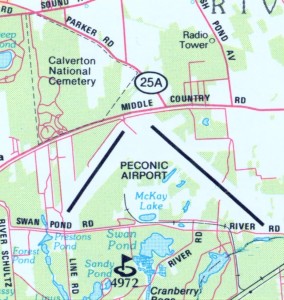 Subsequent to the market study, D&B prepared a focused supplemental environmental impact statement (SEIS) to analyze the   impacts of rezoning the subject properties to industrial uses. As determined by the Town and the D&B Team, the principal   environmental impact categories were; traffic, visual impacts, socio-economics, and infrastructure. The SEIS effort included public scoping, preparation of Draft SEIS, coverage at the DSEIS public hearing and preparation of a Final SEIS.
 
See all Profiles related to Environmental Review (SEQRA) Process


For more information about this service, email us at findingsolutions@db-eng.com.