Village of Croton-on-Hudson, New York, NYSDEC State Assistance
Posted on September 19, 2014
Client: Village of Croton-on-Hudson, New York
Project Type: New York State Department of Environmental Conservation State Assistance for Non-Point Source Project High Street and Old Post Road Drainage Area, Erosion/Sediment Controls and Non-Point Source Pollutants Improvements.
Project Period: 2014
Project Cost: $340,000

Project Description
D&B Engineers and Architects, P.C. was retained by the Village of Croton-On-Hudson, New York to mitigate flooding and  excessive runoff, along with capturing contaminates before they outlet to the Hudson River. This project was partially funded by the New York State Department of Environmental Conservation (NYSDEC). Construction consisted of a new sediment pond,  stream stabilization, and storm water collection system. The sediment pond was constructed to capture floatables and  sediment before the water is conveyed to the Hudson River. This pond is also meant to detain storm water so it can be released at a reasonable velocity to help mitigate downstream flooding. This location is surrounded by steep slopes causing a high  velocity of sheeting for storm water. With the addition of catch basins and curbs, D&B was able to capture storm water before it floods neighboring properties.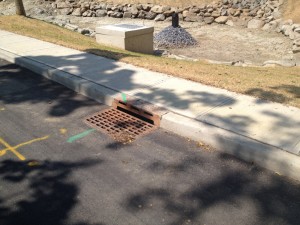 See all Profiles related to Civil Engineering


For more information about this service, email us at findingsolutions@db-eng.com.