We asked and they responded! Calendar year 2015 marks the 50th Anniversary of D&B Engineers and Architects, P.C. (D&B) … an incredible accomplishment given the many businesses that have come and gone during our tenure. Our reputation as a quality
organization and our long-standing relationships with many of our clients since our beginning is a direct result of the people who work here. Dedication, skill, overall work ethic and loyalty to the mission of D&B are all intangible qualities that make D&B great. It is the common thread that runs through all that we do and what we stand for. We typically refer to it as "the D&B way." But if these are the qualities and philosophy of D&B, they are also the qualities and philosophy of the people that comprise D&B… and it doesn't
begin and end at work… it continues in the private lives of many of our employees.
As part of this 50th year, we thought it appropriate to highlight the contributions that D&Bers make to their communities. While it is simply not possible to highlight the contributions of all our employees, we will do our very best to cover as many as we can. We should also keep in mind that many of the folks at D&B wish to be anonymous regarding their good deeds, so we are certain that there are a number of individuals whose community service contributions may go undiscovered on these pages.
Christopher Clement
An 18 year veteran with D&B and a Senior Associate in D&B's Civil Engineering Division, Chris has an extensive portfolio of community service and volunteerism. In addition to being an experienced outdoorsman, wood carving hobbyist and conservationist, Chris dedicates a considerable amount of time to community service, including: organizing the annual D&B Blood Drive; committee member of New York Rising Community Reconstruction Program in Bellmore and Merrick; an Assistant Scout Master of Boy Scout Troop 123 based in North Merrick; Chief of Department – Merrick Fire Department, 2015; Assistant Chief in 2013 and 2014; Captain in 2004 and 2008; an Assistant Fire Inspector; NYS Emergency Medical Technician (EMT) since 1996; and a volunteer firefighter with the Merrick Fire Department since 1991.
Christina Sumperl
Christina has been with the firm since 1978…over 37 years! Christina is responsible for co-managing the equipment supply room…sort of D&B's answer to "Staples." When she is not ordering the necessary supplies for the 200+ individuals in the firm, she donates her time and gently used articles for auctions and garage sales in support of Last Hope Animal Rescue. The revenue raised is used to pay for veterinary services and food for abused and stray animals.
David Zaremsky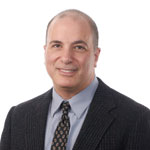 David is a relative newcomer to the D&B family and is taking a leadership role in maintaining and enhancing the firm's overall health and safety program. A safety professional by training, David also contributes his time and energy as President-elect, President and Past-President of the Metro New York Chapter of the American Industrial Hygiene Association, and serves on the board of the Hudson River Valley Chapter of the American Society of Safety Engineers, first as a member-at-large, now a delegate, and in the next few years President-elect and President. Welcome to D&B, David!
Dennis Koehler
Dennis Koehler is a 44 year veteran of D&B and a Senior Vice President of the firm's Wastewater Division. Among his many valued clients is the Village of Greenport. The Village of Greenport supports a very active After School Program at the Mary H. Smith Recreation Center. The program is available to children between the ages of six and twelve years old. The purpose of the program is to offer a structured setting in a safe and nurturing environment. At the end of the year, the After School Program sponsors an Annual Holiday Party where each child is given a gift. Dennis discovered that the After School Program was having funding problems. Through Dennis' intervention, D&B made a generous donation to the Greenport After School Program's holiday gift fund. Dennis received a Letter of Appreciation from Catherine Matthews, Director of the After School Program, thanking him for D&B's donation which allowed each child to enjoy the party and receive a holiday gift.
Ellen DeOrsay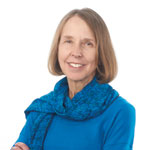 Ellen has been with D&B since 2001 supporting the firm's Multimedia Compliance Division. When she is not diligently tending to the needs of her many clients, Ellen volunteers through her local church with the Huntington Interfaith Homeless Initiative. The program has provided overnight shelter 7 days a week from December through March for the last 10+ years to about 25 to 35 individuals per night. Ellen is responsible for "making it happen" one night per month … including "set up," oversight, cleanup, dinner, breakfast and bagged lunches the following day.
Emily Hepding
Emily has been with the firm for 2+ years and is an Environmental Scientist with the Environmental Remediation Division. Unfortunately, Emily's mom passed away in February 2012 after a short and severe battle with breast cancer. As a means of celebrating her mom's life, for the past 4 years Emily raises funds and runs in a 5K race held by a small local non-profit, the Courtney Lynn Blakeslee Foundation, that provides money for children who have lost a parent to cancer. Their motto is, "Live, Laugh, Love." Good job Emily!
Joseph Stango
Joe is a 5 year veteran at D&B, assisting with any and all matters as a member of the firm's Accounting Department. The utility infielder that he is, when Joe is not processing the firm's many client invoices or assembling and delivering project reports and proposals to clients, he is advancing the sport of soccer throughout Long Island. Case in point: since 2009, Joe has been Head Coach of the "South Huntington Predators," a boys travel soccer team. Under Joe's coaching leadership, the Predators have had many successful seasons, including a Division 1 Championship. But wait, that's not all! Joe is also a Board Member of the West Babylon Soccer Club where he serves as the "Squirts" Coordinator (4-6 year olds), Referee Coordinator and Social Media Chairperson, managing all schedules and team activities for the Squirts.
Kelly Pedone
A 9-year veteran of the firm, Kelly is Executive Assistant to the President, Executive Vice President and Senior Vice Presidents of D&B. When she is not directly involved in administratively supporting the management of the firm, Kelly serves as an Elder of her Church Board. In that capacity, she has been responsible for organizing fundraising activities in support of Communities Responding to Overcome Poverty (CROP). Also working through her church, Kelly is responsible for organizing and implementing coat, blanket and food drives for the needy.
Ken Pritchard
A 19 year veteran of the firm and Vice President of the Civil Engineering Division at D&B, Ken is a member of the Board of Trustees at Molloy College. In his roles on both the Board of Trustees and the College's Facilities Committee, Ken's significant expertise in site and facilities planning and construction will help guide the College in the successful planning and construction of the various phases of its $50 million capital project. Ken has also been actively involved in the following organizations: New York League of Conservation Voters, Board of Directors, Long Island Chapter; Energeia Partnership at Molloy College, Class Ambassador; ERASE Racism Former Board of Directors Member and fundraising event co-chair, two years; Sustainable Long Island fundraising event co-chair; CYO Track Coach 6 years; and numerous pro-bono engineering assistance projects with D&B.
Lisa Ortiz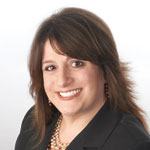 Lisa is an engineer in D&B's Water Supply Division since 2006. When she is not contributing her talents to solving a water supply issue for one of our clients, Lisa is active in both her community and church. Examples include working as a Boy Scout Adult Leader, a past Parent-Teacher League (PTL) President, current PTL Volunteer, School Board Trustee, Little League Company Sponsor and a baker for both the parish food pantry and parish funerals. In addition to her family and work responsibilities, Lisa always seems to find the time to lend a helping hand in her community.
Lois Steingisser
Lois is a 27-year D&B veteran! When she is not calculating postage rates and shipping correspondences to existing and prospective clients, Lois donates her time and energy to American Veterans (AMVETS). Whether it be disseminating information to Veterans in need of assistance, flag retirement functions or supporting the Color Guard at our local national cemeteries, Lois always finds the time to support our Veterans.
Maria Zena
Maria has been with the firm for 4 years and supports the Marketing Department as a Proposal Coordinator. When Ms. Zena is not busy putting the finishing touches on a technical proposal she can be found serving as an event volunteer for the Make-A-Wish Foundation. As a volunteer, Maria is involved in fundraising activities such as selling raffles and organizing silent auctions. In addition, Maria has also participated in actually "granting a wish," helping to create a "Disney-like" playroom for a young boy afflicted with a rare bone disease.
Mike Savarese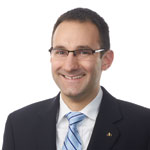 Mike has recently returned to the firm after an 8 year hiatus … just can't stay away from D&B! He is an Associate with the firm's Water Supply Division. When Mike has completed his "head loss" calculations for a municipal potable water treatment system, we can find him supporting Habitat for Humanity by rebuilding a deck destroyed by Superstorm Sandy or participating in a Rockaway Beach Clean-up as a member of the New York Water Environment Association Young Professionals Committee.
Patricia (Pat) Gillen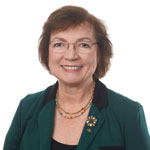 Pat is an 18 year veteran of D&B who worked in the firm's Wastewater Division. When Pat was not working on various technical assignments in support of local, county and municipal clients, she was (and continues to be) an active Eucharistic Minister for her parish church and is responsible for organizing and running the Prayer Shawl Ministry. Unfortunately, for all of us at D&B, Pat recently retired from the firm… she will be missed by staff and clients alike. Pat… enjoy! You deserve it!
Patti Wendell
A 5 year veteran in D&B's Accounting Department, Patti makes sure that all of
D&B's bills are paid on time… at least the ones that she is responsible for. When Patti
is not using her green eyeshade and quill pen to pay bills, she dons her baseball attire as Coach for the St. Hugh's/St. Elizabeth Challenger Baseball Team. She has coached these teams for the past 6 years.
Paul Molinari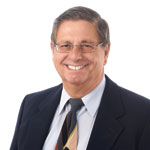 An ex-USEPA-Region 2 Water Division Deputy Director, Paul, who is recently retired, assisted the Wastewater Division in a part time capacity with regard to the ever changing regulatory landscape. Paul is a member of the Duffy Park Civic Association, participates in the Oyster Bay Harbor Spring and Fall Cleanup, and is a member of the Medford North Patchogue Lions Club assisting with the distribution of food, shelter and clothing to the needy throughout Long Island.
Thomas Fox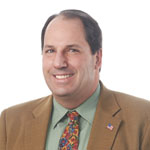 Thomas is a 16 year veteran of D&B and a Vice President in the firm's Environmental Remediation Division. When Tom is not assisting clients cleaning up their waste sites, he is raising money for the Seatuck Environmental Association in support of their wildlife/nature area in Islip, by participating in the Owl Prowl 5K Run.
Vincent Guadagno
Vincent has been with D&B since 1999 as a member of the Accounting Department. Vincent has a very important role in the firm; he is responsible for making sure that everyone's out-of-pocket business expenses are promptly reimbursed! When Vincent is not carrying out his accounting responsibilities and reimbursing all of his colleagues' expenses, he is a 4-year veteran Volunteer Fireman in his hometown of Massapequa.

Community service is an important element of what we do at D&B. To that end, we hope that the profiles presented above provide some insight on the people behind the scenes at D&B and their commitment to not only family and work, but community as well. There are many people at D&B who give back to their communities and are not presented in this post … many, many blood donors like Wendy LaMountain, who, as a universal donor with O+ blood type is apparently in high demand with the American Red Cross. There are also folks who support Boy Scout Troops by meeting transportation needs or conducting merit badge classes, as well as individuals like Jerzy Kokoszka who was recognized by Nassau County for donating his time and energy to the local chapter of the Polish-American Organization.
Lastly, there are D&B entrepreneurs, like Justin Otto, who by utilizing his outside company, Top Side Lacrosse, provides scholarships, food and toy drives for children who otherwise may not be able to afford to play the sport or enjoy the Holidays.
Thanks to all of you for sharing your community service experiences. Keep up the good work!